from The Azure Podcast , on 5/26/2016 , played: 1570 time(s)
Your browser leaves much to be desired.
The guys talk to Manoj Parvathaneni, a senior support escalation engineer in the Azure Backup team, about the service. He gives us use-cases for using Backup and some valuable tips to make Backup work seamlessly in both on-premises and cloud scenarios.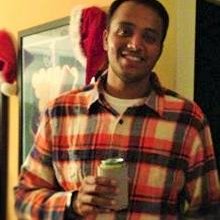 Media file: http://azpodcast.blob.core.windows.net/episodes/Episode129.mp3
https://azure.microsoft.com/en-us/services/backup/
Other updates:
Speaker Recognition API for Microsoft Cognitive Services in public preview

Microsoft Cognitive Services is a collection of APIs available to developers to make their applications more intelligent and engaging. This set of services expands on our evolving portfolio of machine learning APIs and lets developers easily add intelligent features to their solutions. Speaker Recognition API is now in public preview, and its features include:

• Speaker verification, using voice for authentication. The API can be used to power applications with an intelligent verification tool; for example, if the speaker claims a certain identity, you can use their voice to verify this claim.
• Speaker identification, to recognize who is speaking. The API can be used to determine the identity of an unknown speaker. Input audio of the unknown speaker is compared to a group of selected speakers and if a match is found, the speaker's identity is returned.
Speaker Recognition API is available as a standalone service, and public preview pricing went into effect on May 2, 2016.

Support deprecation for Create Affinity Group and Create Storage Resource using affinity groups in the Azure classic portal
Affinity groups is a legacy concept originally intended to improve virtual-machine-to-virtual-machine network performance in early Azure network designs and to support the initial release of virtual networks limited to a small set of hardware in a region. The current Azure network within a region is designed so affinity groups are no longer required. Due to these improvements, we no longer recommend that customers use affinity groups. The use of an affinity group will unnecessarily associate your virtual machines to specific hardware, limit the choice of virtual machine sizes available to you, and may lead to capacity-related errors when attempting to add new virtual machines.
Affinity group features are already deprecated in Azure Resource Manager and in the Azure portal. In the upcoming release, we will deprecate support for creating affinity groups and creating storage resources pinned to an affinity group from the Azure classic portal. Existing cloud services using an affinity group don't need to be modified. New cloud services shouldn't use affinity groups unless recommended by an Azure support professional.

Azure Backup generally available in the Azure portal
Pricing | Azure Backup webpage
Customers are finding it easier than ever to leverage Microsoft Operations Management Suite for diverse data protection needs on-premises and in Azure. With the release of Azure Backup on the Azure portal, customers can seamlessly back up Azure Resource Manager-based virtual machines, as well as virtual machines created from the Azure classic portal, under the newly introduced recovery services vault. Customers can use this Azure resource to back up their on-premises Windows Server machines and tier backups to the cloud from Azure Backup Server and System Center Data Protection Manager machines. The vault will form the bedrock for unified data protection and management, including disaster recovery and hybrid backup scenarios.
SharePoint Server 2016 dev/test farm in Azure
https://azure.microsoft.com/en-us/blog/sharepoint-2016-devtest-farm/
Announcing general availability of Azure DevTest Labs
https://azure.microsoft.com/en-us/blog/announcing-general-availability-of-azure-devtest-labs/
Continuous integration and delivery of web apps from Atlassian Bitbucket
https://azure.microsoft.com/en-us/blog/continuous-integration-delivery-of-web-apps-from-atlassian-bitbucket/
Migrating, managing and more: Real IT pros. Real advice.
https://azure.microsoft.com/en-us/blog/migrating-managing-and-more-real-it-pros-real-advice/
Use Microsoft Azure Virtual Machines to run large-scale parallel MATLAB workloads
https://azure.microsoft.com/en-us/blog/create-matlab-clusters-using-azure-virtual-machines/