from The Azure Podcast , on 3/16/2018 , played: 392 time(s)
Your browser leaves much to be desired.
Logic Apps Principal PM Kevin Lam is back to give us all the latest and greatest updates on the service. It has definitely come a long way since we had him on the show last about a year and half ago and Kevin is just as excited about the possibilities using Logic Apps.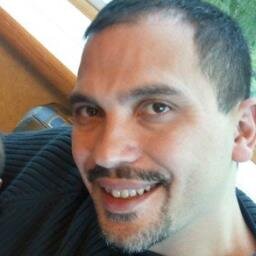 Media file: https://azpodcast.blob.core.windows.net/episodes/Episode220.mp3
Indexed audio: https://www.videoindexer.ai/media/ec66b2fa3b/
Other updates:
Today, we are announcing the public preview of Traffic Analytics, a cloud-based solution that provides visibility into user and application traffic on your cloud networks.

Traffic Analytics analyzes NSG Flow Logs across Azure regions and equips you with actionable information to optimize workload performance, secure applications and data, audit your organization's network activity and stay compliant.

With Traffic Analytics, you now can:

· Gain visibility into network activity across your cloud networks.
· Secure your network; Identify threats on your network.
· Improve performance of your applications.

Check out the documentation and start using Traffic Analytics on your Azure network.
Azure File Sync Preview available in additional regions
Azure File Sync Preview centralizes your file services in a managed cloud service to reduce complexity associated with server sprawl while preserving their on-premises compatibility and performance. File Sync Preview synchronizes files bidirectionally from Windows Server 2012 R2 and 2016 servers into Azure Files, providing:

✓ Multi-site access.
✓ Cloud tiering of less frequently accessed data.
✓ Integrated backup.
✓ Direct cloud access without a gateway.
Use File Sync Preview on your existing servers via a downloadable agent. File Sync Preview is now available in the Canada Central and Australia Southeast regions.

SECURITY UPDATES
Announcing Storage Service Encryption with customer managed keys general availability
Today, we are excited to announce the general availability of Azure Storage Service Encryption with customer managed keys integrated with Azure Key Vault for Azure Blob Storage.
Just-in-Time VM Access is generally available
Azure Security Center provides several threat prevention mechanisms to help you reduce surf
ace areas susceptible to attack. One of those mechanisms is Just-in-Time (JIT) VM Access. Today we are…
Introducing SQL Information Protection for Azure SQL Database and on-premises SQL Server!We are delighted to announce the public preview of SQL Information Protection, introducing advanced capabilities built into Azure SQL Database for discovering, classifying, labeling, and protecting…
SQL DATABASE UPDATES
Migrate your databases to a fully managed service with Azure SQL Database Managed Instance
We're excited to announce the preview of Azure SQL Database Managed Instance, a new deployment option in SQL Database that streamlines the migration of SQL Server workloads to a fully managed…

APP DEV & PLATFORM CAPABILITY
Build Spring Boot 2.0 apps with Azure Starters and new VSCode extensions
Spring fans, we are excited to announce full support of Spring Boot 2.0 on the Spring Boot Starters for Azure, already available on Spring Initializr. Plus, with new Java and Spring extensions for…
Microsoft and Esri launch Geospatial AI on Azure
Integrating geography and location information with AI brings a powerful new dimension to understanding the world around us. This has a wide range of applications in a variety of segments, including…
Public preview of Java on App Service, built-in support for Tomcat and OpenJDK
A couple of months back, we announced the general availability of App Service on Linux, starting with support for .NET Core, Node.js, Ruby, PHP, and custom Docker containers. Today, we are glad to…