from The Azure Podcast , on 10/27/2019 , played: 595 time(s)
Your browser leaves much to be desired.
Senior Azure PM Sumeet Mittal does an awesome job explaining the brand new and hotly anticipated feature, Azure Private Link.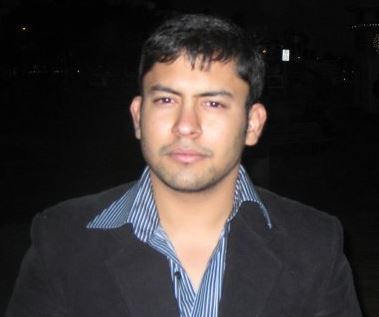 Media file: https://azpodcast.blob.core.windows.net/episodes/Episode302.mp3
Transcript:
Resources:
Blog: https://azure.microsoft.com/en-us/blog/announcing-azure-private-link/
Product page: https://azure.microsoft.com/en-us/services/private-link/
Documentation: https://docs.microsoft.com/en-us/azure/private-link/private-link-overview#availability
Other updates:
In the latest update of Azure DevOps, we've added user assignment-based billing. With this feature, the number of Basic or Basic + Test Plan licenses will change as you add or remove users. This means that you'll only pay for the licenses you're using. We've also added a new setting that lets you choose whether new users get full Basic access or limited/free Stakeholder access. See the list of new features for more information.
Managed instance, a deployment capability of Azure SQL Database, is transitioning from a manual to service-aided subnet configuration, now in preview.
SR-IOV availability schedule on NCv3 Virtual Machines SKU
Posted on Thursday, October 17, 2019
As part of Azure's ongoing commitment to providing industry-leading performance, we are enabling support for all MPI types and versions, and RDMA verbs for InfiniBand-equipped virtual machines, beginning with NCv3 coming in early November 2019.
The upgrade WILL INVOLVE SERVER DOWNTIME on a regional basis and, if you intend to utilize the InfiniBand network using MPI, this REQUIRES AN UPDATE TO YOUR VMs. Please read the following post for full details. https://azure.microsoft.com/en-us/updates/sr-iov-availability-schedule-on-ncv3-virtual-machines-sku/
Microsoft integrates OpenZeppelin Contracts into Microsoft Azure
https://blog.openzeppelin.com/microsoft-integrates-openzeppelin-contracts-into-microsoft-azure-vscode-plugin/
October 2019 unified Azure SDK preview
https://azure.microsoft.com/en-us/blog/october-2019-unified-azure-sdk-preview/
Announcing the general availability of larger, more powerful standard file shares for Azure Files
https://azure.microsoft.com/en-us/blog/announcing-the-general-availability-of-larger-more-powerful-standard-file-shares-for-azure-files/
Trusted Cloud: security, privacy, compliance, resiliency, and IP
https://azure.microsoft.com/en-us/blog/trusted-cloud-security-privacy-compliance-resiliency-and-ip/