from The Azure Podcast , on 10/5/2017 , played: 465 time(s)
Your browser leaves much to be desired.
Michael Stark, a Senior Consultant from Microsoft, gives us a Developer view on a customer POC he recently did using IoT Hub.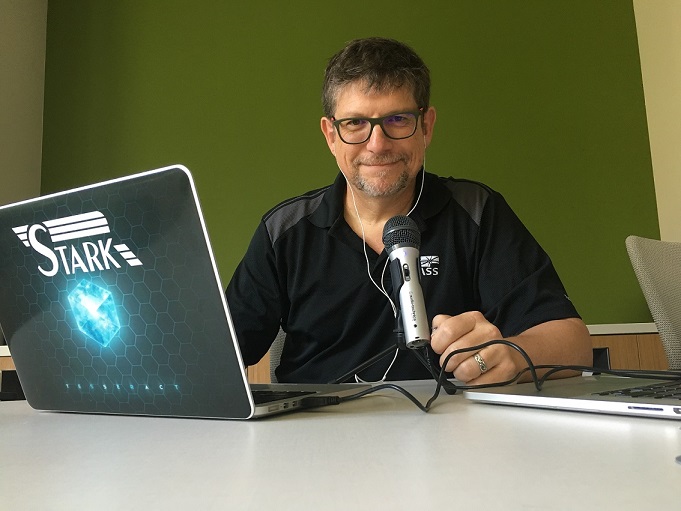 Media file: https://azpodcast.blob.core.windows.net/episodes/Episode198.mp3
Other updates:
Embed Stunning Visuals into your Apps with Power BI Embedded- Generally Available
Announcing new Azure VM images: SQL Server 2017 on Linux and Windows
02 October 2017
We are excited to announce that SQL Server 2017 images on Linux and Windows are now available in the Azure Marketplace! Deploying SQL Server in Azure VMs combines the industry-leading performance and security, built-in artificial intelligence, and business intelligence of SQL Server, now available on both Linux and Windows, with the flexibility, security, and hybrid connectivity of Azure.
Get started with Monitoring in Azure
27 September 2017
We're happy to announce the public preview of a new overview landing page in Azure Monitor. This landing page is designed to help you understand the monitoring capabilities offered by Azure, and to…
Announcing Preview of Azure Storage Firewalls and Virtual Networks
27 September 2017
The Azure Storage team is excited to announce the preview of Firewalls and Virtual Networks for Azure Storage. With this preview, the authorization capabilities of Azure Storage are expanded to allow administrators to also control which networks have access to their data.
Announcing Virtual Network integration for Azure Storage and Azure SQL
You can now secure Azure Storage and Azure SQL Database to only your virtual networks, by using virtual network service endpoints. Endpoints provide a direct connection from your virtual network to the Azure services, extending your virtual network's private address space and identity to the services. Traffic from your virtual network to the services will always remain on the Microsoft Azure network backbone.
From <https://azure.microsoft.com/en-us/updates/public-preview-virtual-network-service-endpoints-for-azure-storage-and-azure-sql/>

AZURE LOAD BALANCER
Azure Load Balancer introduces a HA Ports, a capability that enables you to load balance internal virtual network traffic on all ports for all supported protocols. The single rule configuration for all ports reduces the configuration complexity and removes the rule limits for Load Balancer.
This capability is especially useful for scenarios that involve network virtual appliance (NVA) high availability. You can configure an HA Port rule on an Azure internal load balancer, and deploy the NVAs in n-Active mode for reliability and scale. You can also use HA Ports to enable load balancing on a range of ports by adding some NSG configuration on top.
HA Ports is available in public preview in:
• US East 2
• US Central
• US West Central
• Europe West
• Europe North
• Asia Southeast
To get information on configuration and scenarios, see the Azure Load Balancer documentation.
From <https://azure.microsoft.com/en-us/updates/public-preview-ha-ports/>

Public preview: application security groups, service tags, augmented security rules
Monday, September 25, 2017
The following features for network security groups (NSGs) are in public preview:
• Application security groups
You can use application security groups to configure network security as natural extension of an application's structure, by arbitrarily grouping VMs and defining network security policies based on those groups. You can reuse your security policy and scale without manual maintenance of explicit IP addresses. The platform handles the complexity of explicit IP addresses and multiple rule sets, so you can focus on your business logic. For more information, see the documentation.
• Service tags for NSGs
Service tags simplify security for Azure Virtual Machines and Azure Virtual Networks by enabling you to easily restrict network access to just the Azure services that you use. You can use service tags in your NSG rules to allow or deny traffic to a specific Azure service globally or per Azure region. Azure provides the maintenance of IP addresses underlying each tag. This preview includes Storage, Sql, and AzureTrafficManager tags. For more information, see the documentation.
• Augmented security rules for NSGs
Augmented rules for NSGs simplify the security definition for Virtual Networks, so you can define larger, more complex network security policies with fewer rules. Multiple ports, multiple explicit IP addresses, service tags, and application security groups can all be combined into a single, easily understood security rule. For more information, see the documentation.
From <https://azure.microsoft.com/en-us/updates/public-preview-features-for-nsgs/>
PowerShell in Azure Cloud Shell is available in public preview. It provides an alternative to the existing Bash experience (also in public preview) while retaining the benefits of Cloud Shell.