from The Azure Podcast , on 4/29/2019 , played: 554 time(s)
Your browser leaves much to be desired.
Ryan Berry, an Azure Cloud Solutions Architect at Microsoft, talks about his own YouTube Channel where they distill down complex topics into bite sized chunks to make it easy for you to quickly leverage these features to address similar requirements you may have for moving something into Azure.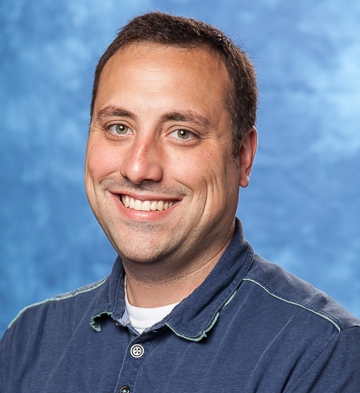 Media file: https://azpodcast.blob.core.windows.net/episodes/Episode276.mp3
Transcript: https://www.videoindexer.ai/accounts/e0eee289-7730-4999-978b-eb7f63be8cb5/videos/aa1007987f/
Other updates:
Dual Stack IPv4/IPv6 connectivity with full IPv6 support for Virtual Networks is now available. This lets you bring your private IPv6 space into Azure and enables connectivity over IPv6 within your Virtual Networks. With this, you're able to address IPv4 depletion, meet regulatory requirements, and expand into the growing mobile and IoT markets with your Azure-based applications.
Dual stack Virtual Network also:
· Builds on long-established Azure VM-to-internet IPv6 connectivity.
· Enables fully IPv6 architectures to be hosted in Azure with IPv6 connectivity between virtual machines (VMs) in a virtual network, using IPv6 network security group rules, IPv6 user-defined routes, and load balancing across VMs.
· Allows Azure you to define your own IPv6 address space to meet the needs of your applications or customers.
· Provides "dual stack upgrade-in-place" where you can add IPv6 connectivity to your existing applications without re-deploying.
· Provides maximum service deployment flexibility, so a single service instance can connect with both IPv4 and IPv6-capable internet clients.
Dual Stack connectivity will preview globally in all Azure Public cloud regions—try it out in a region that's convenient for you.
IPv6 is used by:
· Government or customers in highly regulated industries.
· Internet-of-Things (IoT) applications that use the enormous number of IPv6 addresses available.
· Customers who want native (not translated) connectivity from their Azure applications to IPv6 mobile devices.
· Customers who deploy service instances in Azure with dedicated per customer connectivity.
· Customers moving to the cloud (or hybrid) struggling with the exhaustion of their IPv4 space and the inability or expense of acquiring more IPv4.

5 tips to get more out of Azure Stream Analytics Visual Studio Tools
https://azure.microsoft.com/en-us/blog/5-tips-to-get-more-out-of-azure-stream-analytics-visual-studio-tools/
AI for Good: Developer challenge!
https://azure.microsoft.com/en-us/blog/ai-for-good- developer-challenge/

We are excited to announce the general availability of Azure Cost Management features for all Pay-As-You-Go and Azure Government customers that will greatly enhance your ability to analyze and proactively manage your cloud costs.
These features will allow you to analyze your cost data, configure budgets to drive accountability for cloud costs, and export pre-configured reports on a schedule to support deeper data analysis within your own systems. This release for Pay-As-You-Go customers also provides invoice reconciliation support in the Azure portal via a usage csv download of all charges applicable to your invoices.
From <https://azure.microsoft.com/en-us/blog/azure-cost-management-now-generally-available-for-pay-as-you-go-customers/>

From <https://azure.microsoft.com/en-us/blog/azure-cost-management-now-generally-available-for-pay-as-you-go-customers/>